Need an SI-card (epunch)?

Printer-friendly version

Send to friend

PDF version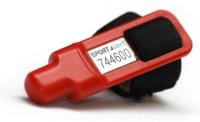 Wondering how to purchase an epunch, also known as an SI-card? Just use our Contact Us form, indicating what email address of yours we can send a PayPal invoice to, and which upcoming event you want to pick it up at.
The cost for the SI-8 epunch is $35 for QOC members and $40 for non-members; for the SI-9, $50/$55. More information can be found on our Epunch information webpage.